About The Multi Classes
There are three Multi Classes at Carrigaline Educate Together N.S.
​Multi Class A, Multi Class B and Multi Class C.
This year for 2017/2018 the teachers of the Multi Classes are Gillian, Hannah and Bríd.

On each of the class pages you will find samples of some of the work that we will be doing throughout the year, pictures of social trips and pictures of other exciting and fun activities that will be happening.

On the Information for Parents page you will find details of any upcoming events, a link to the school calendar, school contact details, and any other useful information the teachers would like the parents to have throughout the year.

On the Links page you will find links to external websites which may be useful to your children throughout the year.

We hope you enjoy browsing the website and keeping up to date with all our fun and adventures throughout the year.

Powered by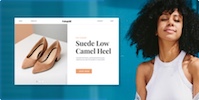 Create your own unique website with customizable templates.